Friday, September 30th, 2022
Central New Mexico Community College (CNM)
Main Campus, Albuquerque
Brady McKenna, Community Relationships/Management at Sourcerers
BlockFiesta! 2018 Speaker
Join the Blockchain Movement
BlockFiesta! is a one-day conference that seeks to bring together Blockchain enthusiasts. 
Blockchain technology organizes data into records, or blocks, that are linked using cryptography. This allow for secure transfer of information through a chain of blocks. Blockchains are widely known as the technology that supports cryptocurrency, but there are many more applications of this technology that we will explore at this conference. 
In Albuquerque and globally, blockchain is being used to improve education environments, the government, and businesses. Come to BlockFiesta! to learn more about the latest advancements in Blockchain technology. 
Register Now!
Space is limited. Register early!
Blockchain has a broad range of applications. This conference will offer learning opportunities for the most novice to advanced users. 
Are you new to Blockchain and curious how it's used? Are you a seasoned pro implementing initiatives at your organization? Or somewhere between? There's a track that will fit your interests.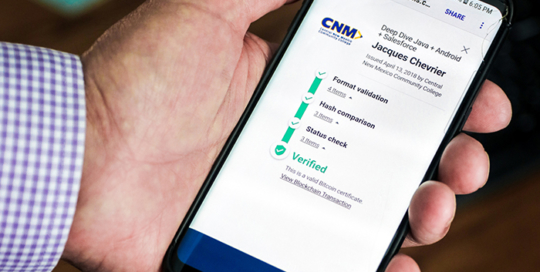 Sponsor BlockFiesta! 
Help us bring education to our
community and bring
people together.